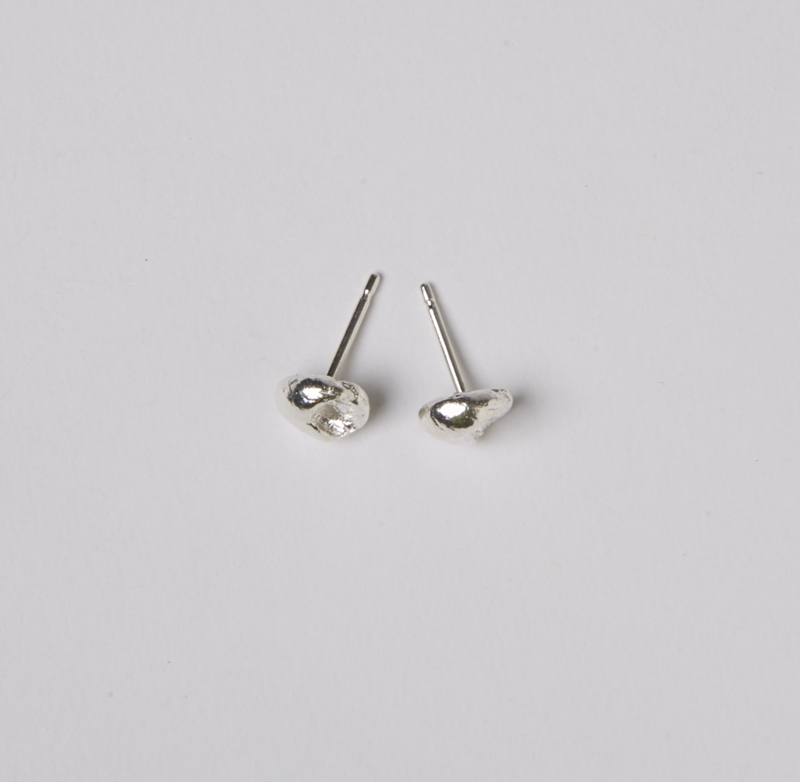 « back to earrings
Ped Earring
Elizabeth Whitcomb designs jewelry made from wax moldings. Her designs are very much inspired by nature and primitive jewelry, and she intentionally leaves fingerprints on certain pieces in order to highlight the raw, hand-sculpted quality of her work. And to leave her mark. Literally.
+ Material: Sterling silver
+ Made in the USA
About Fort Makers

Fort Makers is a Brooklyn-based collaborative art group that focuses on launching emerging artists' careers through unconventional means of exposure. Fort Makers was founded in Brooklyn during the summer of 2008 by artists Nana Spears, Noah James Spencer and Naomi Clark. In the words of Fort Makers: "We are a gang of friends who are also artists. We travel, play, explore and make art together. We learn from each other and push each other forward as artists."

Also, they literally make forts.

*Brooklyn, NY
This item will be shipped within 2-3 business days upon your order.
Shipping:
+ Domestic: $7 USPS First Class
+ International: please contact jandm@themiaproject.com with your international shipping address for international shipping rates.
Return Policy: Fort Makers offers returns for unused products within 30 days of order receipt. If you have an issue with your order, please contact jandm@themiaproject.com and we will do our best to assist you.