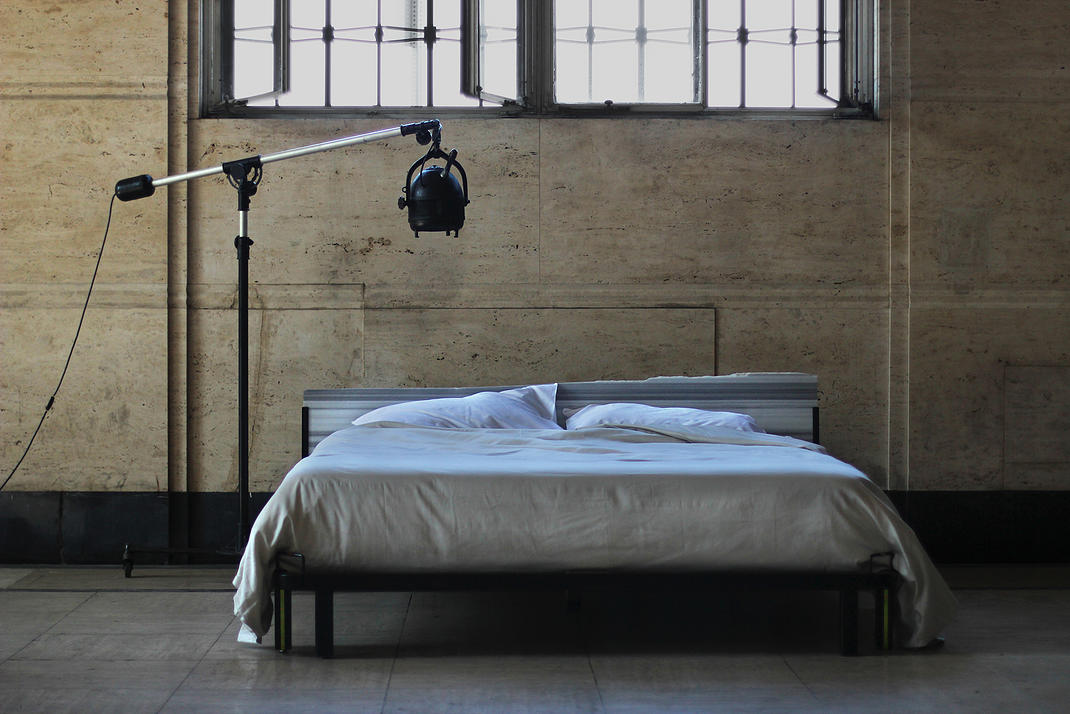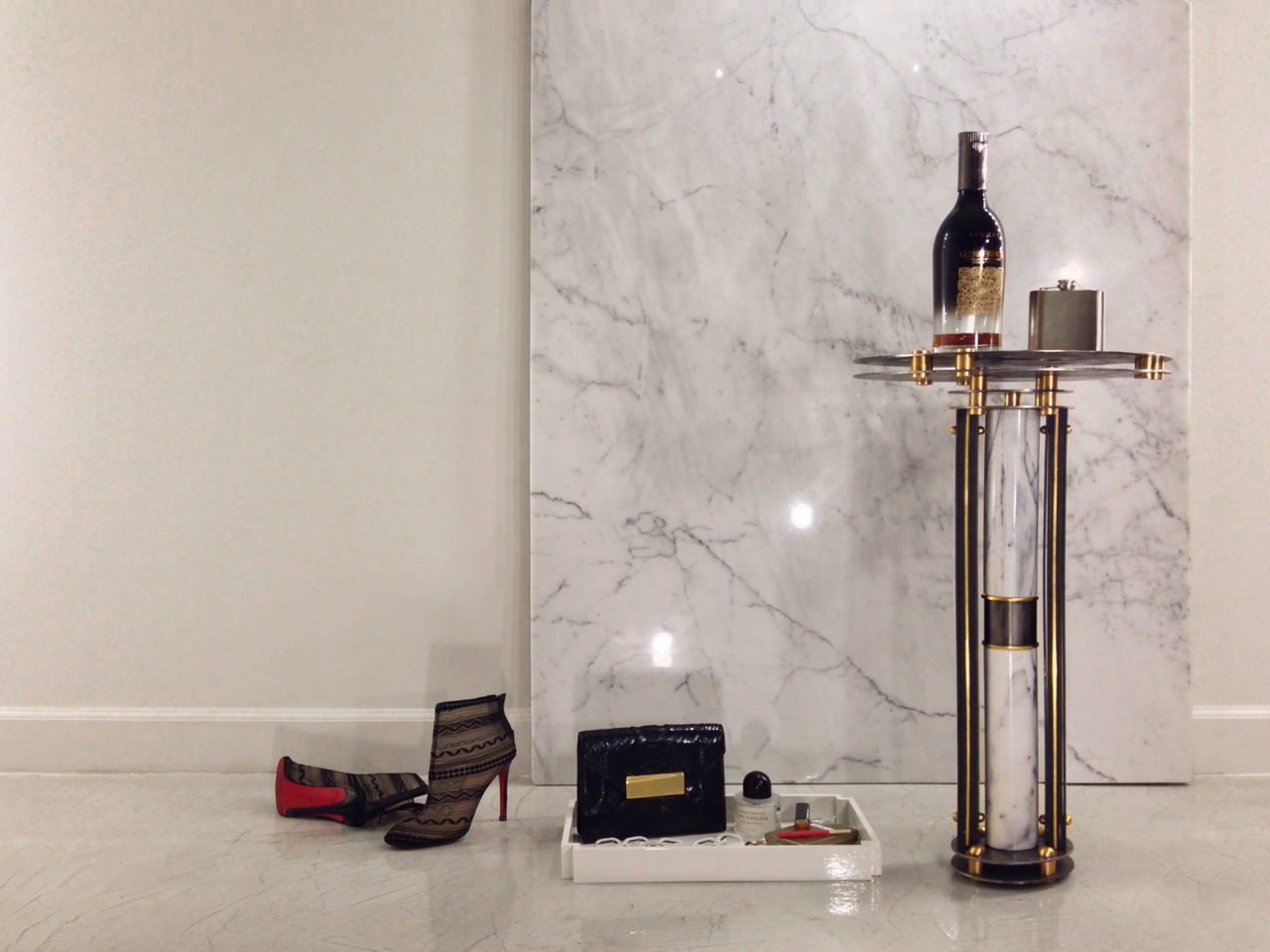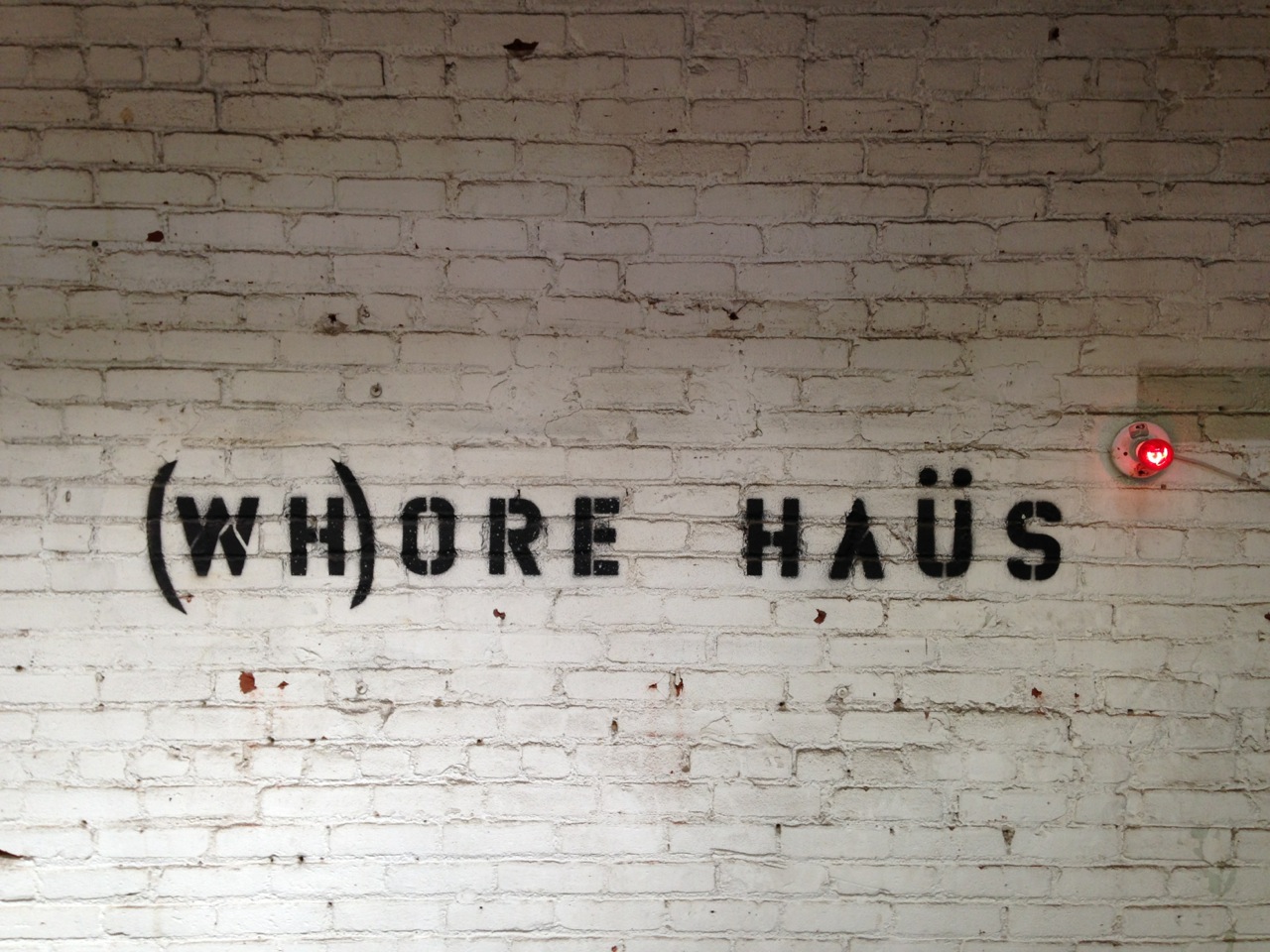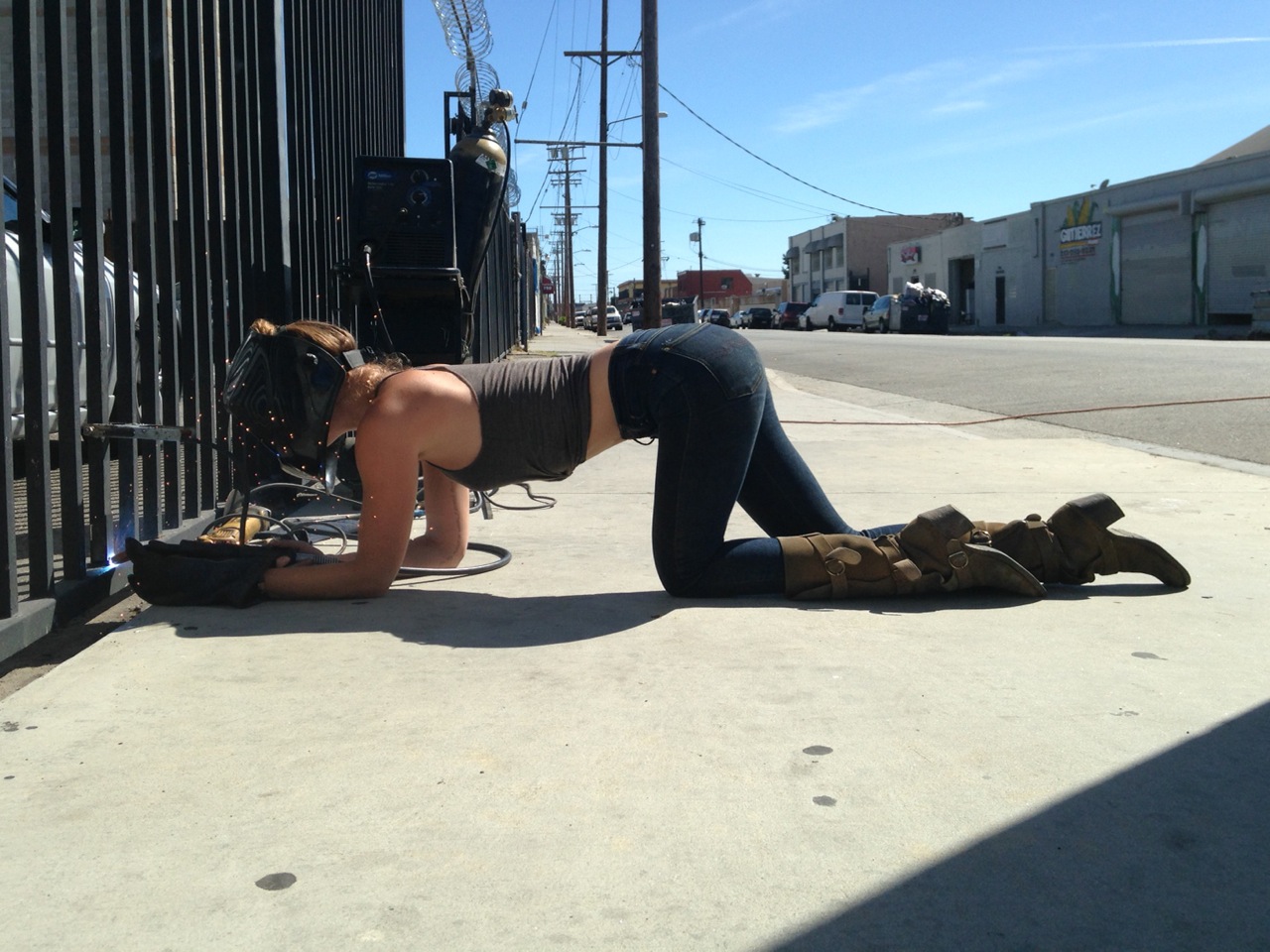 Sometimes the conversation about making - using one's hands - and its gratifying rise to the forefront of design and commerce again can be downright trite, contrived, formulaic. A vernacular has bubbled up around a crop of domestic designers and independent makers that at times seems patronizing upon closer inspection. Using one's hands is a visceral act. Tendons and muscles engage, sweat sometimes pours over the materials in use, and profanity rolls off the tongue when the design has to be beat into submission. It's a beautiful thing.

This summer, we stumbled upon a woman with a lot of grit and wit who these cutesy makery words just do not apply to. She just so happens to be sharing the same streets of us in the City of Angels, and we HAD to meet her. As a former model who empowered herself after a breakup by picking up a welding torch, she's created a furniture design studio that is provocative and unapologetic. And while her company name may make a few people and retailers uncomfortable, business is good. See for yourself why we fell hard for Meyghan Hill of (wh)Ore Haüs Studios during our conversation at her DTLA studio.
The MiA Project: Can we first cut right to the part where you picked up a welding torch and why?
Meyghan: I was just really angry. I had been a model for years, and then I met a guy and got engaged. We started doing what people do - settled down, bought a big house out of Dodge with room to have a family in. And then it all went to shit. I'm not the type of girl that gives up a career for a guy, but after a six-year relationship ends and you've got to get back to the grind again as a thirty-something fashion model, it makes you look into alternatives.

Wow.
I started auditioning and doing some commercials again, and throughout that doing something with my hands and crafting was in the back of my head. I had really loved the process of fixing up the home that I had lived in and had been building light fixtures and various pieces for it but was reliant on found objects - finding antiques and retrofitting them.
So you'd never welded before, but you found a good starting place?
I had read an article that any metal worker worth their weight out here in LA gets their metal at IMS (Industrial Metal Supply), so that's where I went and started asking questions. Granted, that article was probably sponsored by IMS. It's funny looking back now, as it's a little like going into Bloomingdales and asking someone to teach you how to sew the clothing in the store.
Something that would get you laughed out of the store or at the very least be a dead end.
Yeah, it was a total dead end, but I saw a guy in the parking lot who told me he could show me. So I followed him to his shop and walked into this space where about 13 guys (automechanics, etc.) were all working, and they took me on. I KNOW they looked at me and thought this girl won't stick around very long. I ended up sticking around learning from them for about 9 months.
So it was like an informal apprenticeship?
Exactly. Normally, if you take a community course in welding it's much more slow going because of litigious and safety reasons. I was in a place where I really needed this. I didn't want to take it slow. These guys would hand me a tool and say 'here you go, little girl. Just play around with it.'
Ok, so not exactly safe.
This is a good story - when I finally got my own angle grinder I showed the guys this extra attachment that came with it and asked them what it does. They said 'oh yeah, that's the safety'. They'd taught me how to use it without the safety! I'd never even seen one before. They were so generous with their time and space though.

How did you come up with the company name?
(wh)ORE HAüS is a play on words. The core being the word "ore," for the obvious metallic reasons, but also because it's base definition is "a source from which valuable matter is extracted". And that feels right to me. Because I have extracted value from the fuck up that my life had become. I found value in materials meant to be discarded. And, most rewardingly, (wh)ORE HAüS has somehow begun to claim value out of a word meant to devalue. Within my world and that of my customers, I really think the word (wh)ORE is taking on a semantic shift from a sexually derogatory denotation to an empowering connotation.

So as you were learning to weld when did you start to formulate your style and what you wanted to focus on making?
The place next door to this space was a marble fabrication spot, and I'd ogle the pieces they'd throw out. Sometimes they threw out huge marble slabs. I started stockpiling some of their discarded marble and began making metal tables with stone tops. It was very fortuitous, as that became my signature and style – steel and stone.
So when did you breakaway from your tutors in the Valley and decide to start making furniture as a business?
I got to a point where I had all this stuff made out of the guys' and the marble company's scrap. The guys swore no one would ever buy them since they were comprised of discarded materials, but I felt pretty sure I could sell these.
And now you're sharing this incredible space downtown with some other incredibly talented craftsman.
Yes, I live in walking distance to here, and I'm really happy. I can be near my work whenever I want, work early, late, and have plenty of room.
So what are you really focused on right now?
I'm really focused on fleshing out my bedroom collection. A lot of my pieces are very tongue in cheek, with a bit of irreverence to them. For instance, one of my pieces is called Daddy Issues. I leave some of the flourishes I add open to interpretation, like the handles at the edge of some of my beds.

Where has most of your business come from thus far?
Most orders are coming through word of mouth. I work with architects and interior designers quite a bit. I originally sold on Etsy and got a great start there, but shipping was putting me under. The pieces would break during shipping, and there is no white glove service. A lot of people now find me on the internet and Instagram.

In a year from now...
A year from now I would like a space that is a bit more of a showroom. I'd also like to be focused on selling a solid 6-piece bedroom collection. What I still grapple with is whether I want to take someone on to help and get more ahead of orders or be an artist that people wait six months for because that's how long it takes me or how long my wait list is. It's a challenging decision