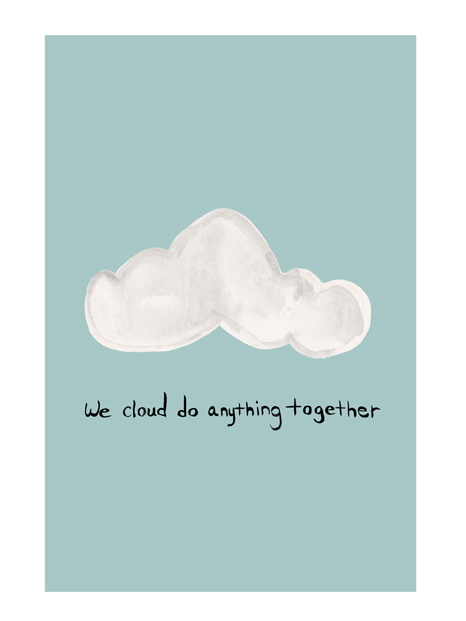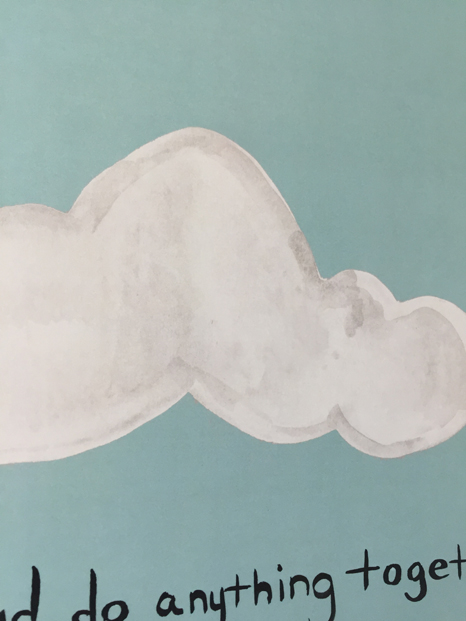 « back to art & paper goods
We Cloud Do Anything Together Print
by MINI_FOX by Alyson Fox
Digital print from original artwork by artist Alyson Fox.
+ Dimensions: Width 12", Height 18"
+ Printed in the USA
About Alyson Fox

Alyson Fox likes "making things from paper, found objects, thread, packing materials and plaster". She also likes designing things for commercial ends and designing things for no end at all. However, she's collaborated with some pretty incredible partners with some widespread ends - West Elm, H&M, Hawkins New York, Mociun, and the list goes on. Alyson is an incredible artist, illustrator, textile and homewear designer as well as fashion designer. She has a degree in photography and a MFA where she focused on multiple mediums. She's inspired by hardware stores, building sites, empty rooms, peoples messes, stories, fabric and quiet days. She also was of the first artists to be embraced by design blogs and was called "the darling of design blogs" by The New York Times years ago.

*Austin, TX
This item will ship within 2-3 business days upon your order.
Shipping:
+ Domestic: $7 USPS First Class
+ International: please contact jandm@themiaproject.com with your international shipping address for international shipping rates.
Return Policy: This product is final sale unless it is delivered damaged. If you have an issue with your order, please contact jandm@themiaproject.com and we will do our best to assist you.