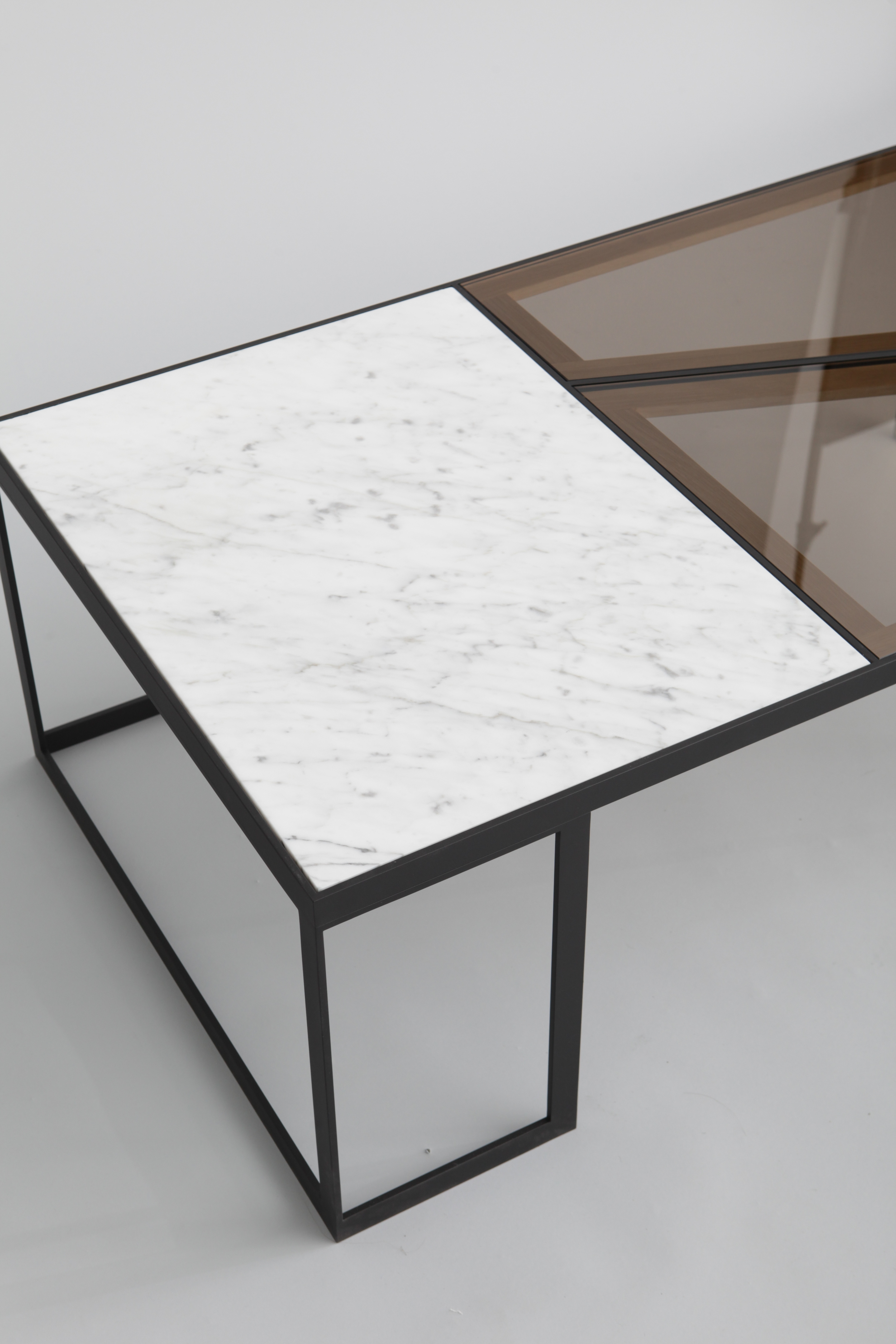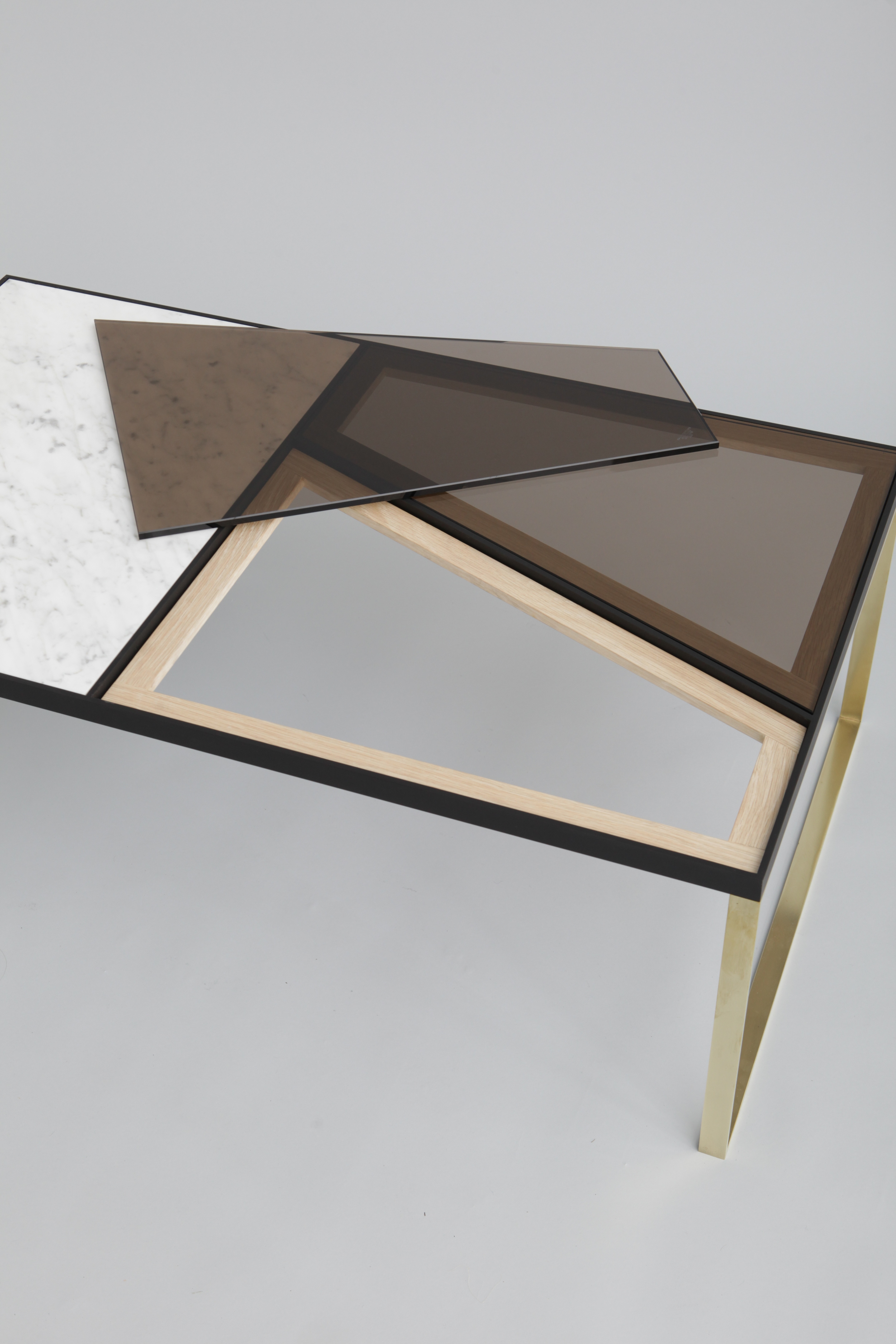 « back to furniture
Hialeah Table in Marble with Bronze Glass
This special table features Bianco Carrara Marble with bronze glass, an oiled oak frame, black powder coated steel, and brass plated steel. The glass plates are removeable, and you can arrange the table with negative space included if so desired.
+ Dimensions: Height, 15.5". Width, 60". Depth, 30".
+ Made in the USA
About Iacoli and McAllister

Iacoli & McCallister is Seattle-based Jamie & Brian, respectively. They really like to create things and spend a lot of time thinking about beauty, quality and style. They are driven to perfect their craft – designs concerned with proportion, scale, color, and fabrication. They are also only interested in making this stuff in the U.S. (Be still our hearts).

Their process is one part exploration, one part learning curve, one part affection, one part sheer strife, and one part caffeine. Their work has recently been featured in Wallpaper*, Elle Decor UK, Sight Unseen, Dossier Magazine, The New York Times, the NYT Style Magazine, Dwell, Fast Company, Vogue Home, as well as all over the internet.

*Seattle, WA
This item is ready to be shipped within 6-8 weeks upon your order.
Shipping:
+ Domestic: $150 Transit Air Cargo
+ International: please contact jandm@themiaproject.com with your international shipping address for international shipping rates.
Return Policy: Iacoli & McAllister furniture is final sale. Please contact jandm@themiaproject.com if you have a question or issue, and we will do our best to resolve it.