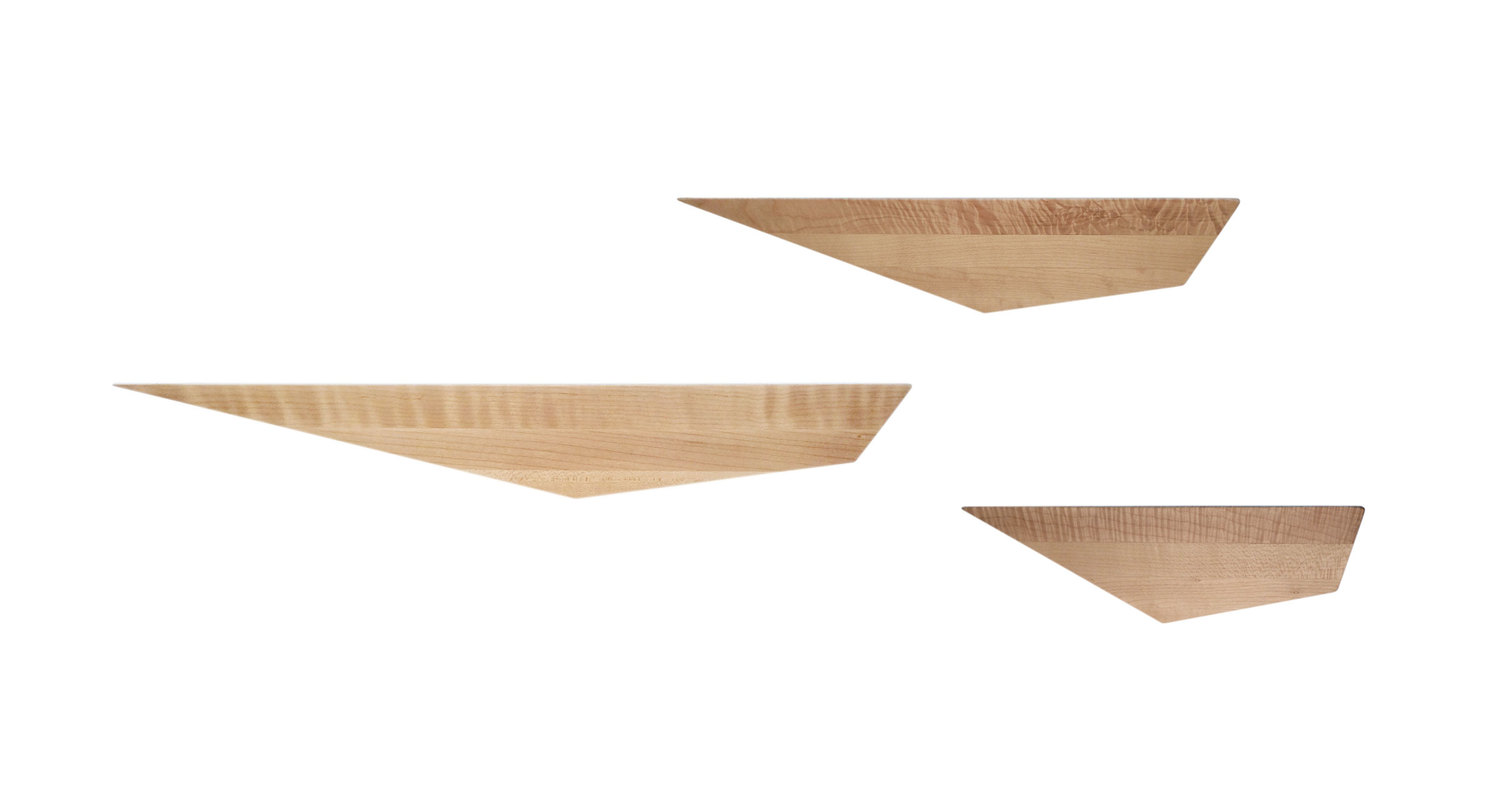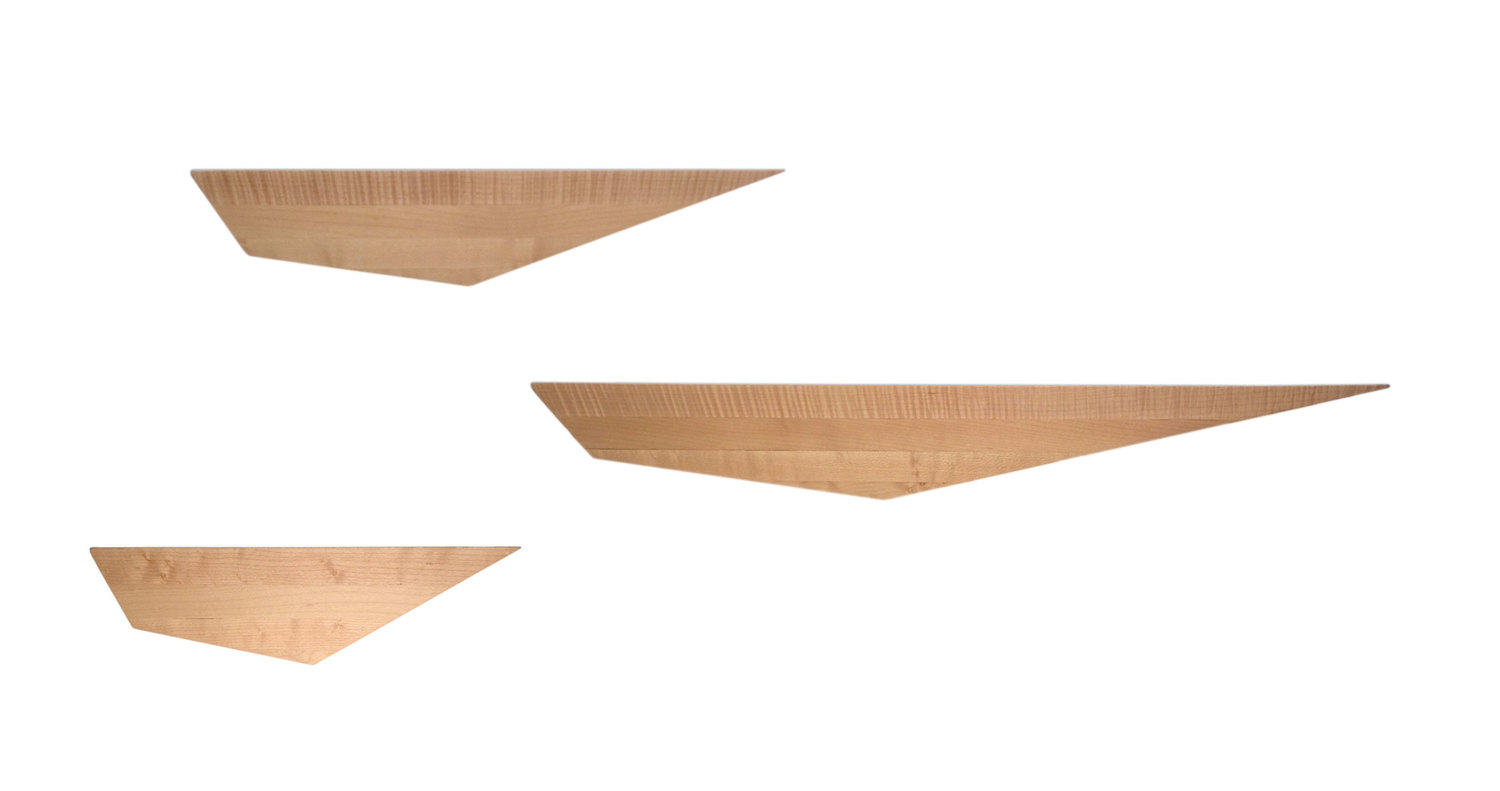 « back to objects
Angular Maple Shelf in Multiple Sizes
Beautiful solid maple wall-mounted ledges to hold your precious and not-so-precious posessions. Angular and striking, a group of David Hsu Design's shelves resembles a flock of pelicans carrying precious cargo.

Currently handmade in New York and Kentucky, each solid maple shelf is unique. Single shelves are available in small, medium, or large. A set of 3 includes 1 small, 1 medium, and 1 large. Choose the direction you'd like your shelves to point: right or left.
+ Choose from small, medium, or large size when ordering a single shelf
+ Set of 3 shelves includes 1 small, 1 medium, and 1 large
+ Choose the direction you want your shelves to point, right or left
+ Small shelf dimensions: Length 9", Height 3", Depth 4.75"
+ Medium shelf dimensions: Length 12", Height 3", Depth 4.75"
+ Large shelf dimensions: Length 19", Height 3", Depth 4.75"
+ Made in the USA
About David Hsu Design

David Hsu Deisgn prides itself in designing minimalist, modern furniture, manufactured in the United States to support local craftsmen. Admirable, right? They create unique furniture that you'll want to keep and show off to your friends.

David was born in Taiwan, raised in New Zealand, and graduated with a Bachelor's degree in Materials Science and Engineering from Columbia University in New York. While working in the field of information technology for photographers and designers, he longed to work in a more creative capacity. He returned to school in 2010 to earn a master's degree in Industrial Design from the Pratt Institute. The result is what you see.

*Colorado Springs, CO
This item is ready to be shipped within 7-14 days upon your order.
Shipping:
+ Domestic: Free FedEx Ground shipping
+ International: please contact jandm@themiaproject.com with your international shipping address for international shipping rates.
Return Policy: We accept returns within 7 days from receipt of goods. Shipping charges are non-refundable and buyer is responsible for return of the merchandise in one piece. Items that arrive damaged or lost in transit back to us will not be refundable, so take care in repackaging and use a trusted shipping carrier. Item damaged in shipment: Every order is packed carefully to ensure that all items arrive at your door safely. Should an item arrive damaged, please email jandm@themiaproject.com within 48 hours of receiving the package. We may ask you to send in the broken piece. We'll happily send you a new item, or issue a store credit. We are not responsible for breakage during the installation of our product.