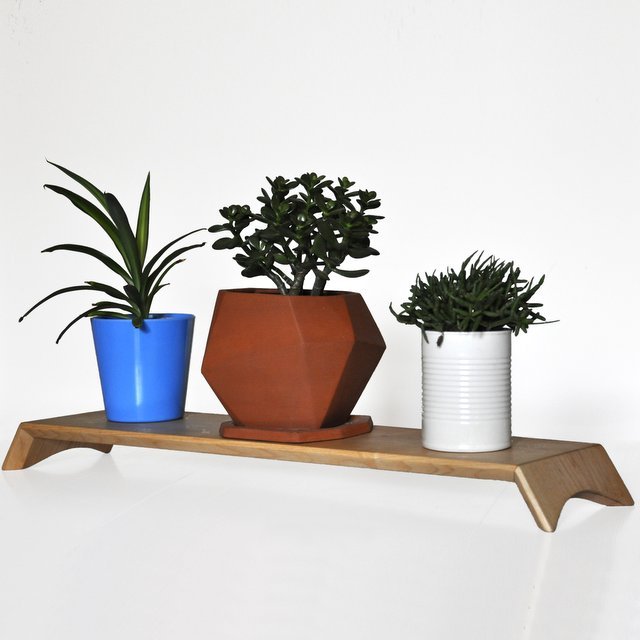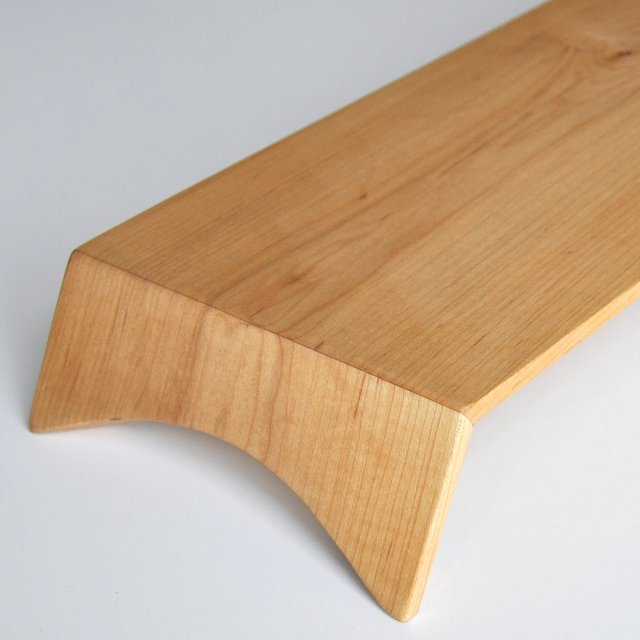 « back to objects
Large Maple Plateau
by Stéphane Hubert Design
This serving tray featuring a mineral oil food safe finish made of reclaimed Maple also makes a great plant stand or laptop tray.
+ Care: Hand wash gently with mild soap and water. Maintain with mineral oil as needed.
+ Dimensions: Length, 25 5/8", Width 6", Height 2".
+ Made in the USA
About Stéphane Hubert Design

Stéphane Hubert Design makes custom and readymade freestanding furniture and accessories from primarily reclaimed, repurposed and sustainably sourced materials. Born and raised in the south of France and Martinique, Stéphane started making furniture about 20 years ago following architecture school. He was always interested in how things were put together while also dismantling them. Stephane finds new life for salvaged materials in objects such as lamps, stools, tables, serving pieces, desk accessories & kitchen utensils. Stéphane's goal is to grow his business "without sacrificing his strong belief in working locally and in a sustainable fashion".

New York City, New York
This item is made to order and ready to be shipped within 3-4 weeks upon your order.
Shipping:
+ Domestic: $20 USPS First Class
+ International: please contact jandm@themiaproject.com with your international shipping address for international shipping rates.
Return Policy: This product is final sale unless it is delivered damaged. If you have an issue with your order, please contact jandm@themiaproject.com and we will do our best to assist you.