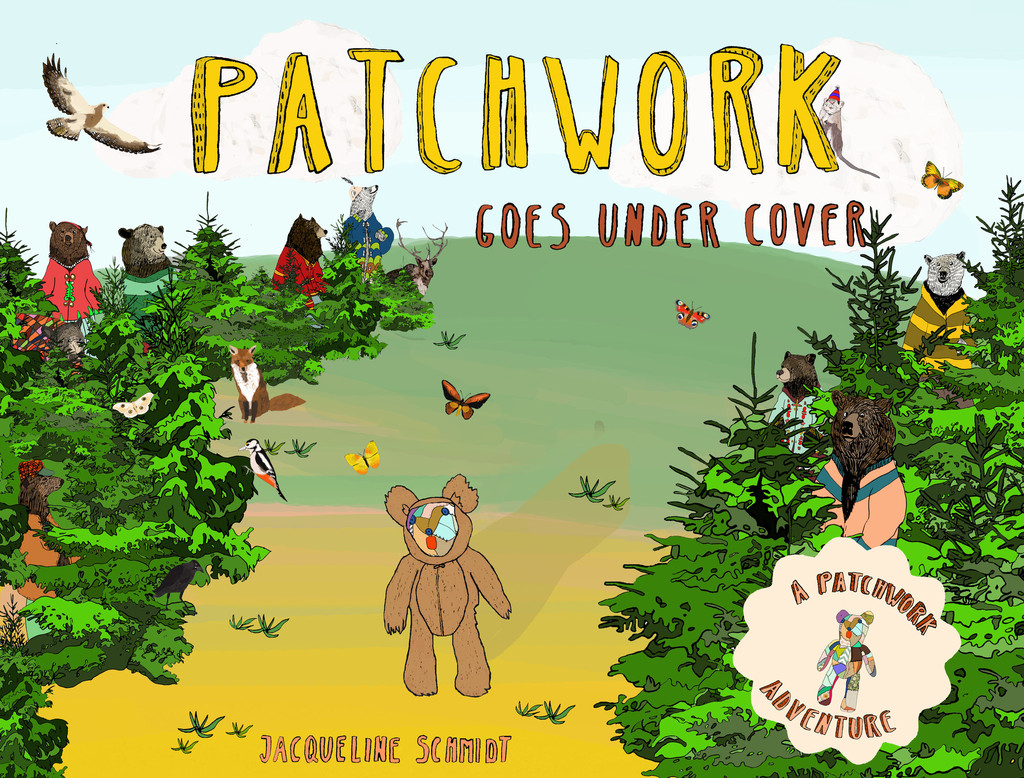 « back to home
Patchwork Goes Undercover
Screech Owl Design's second children's book, "Patchwork Goes Under Cover," is now available for pre-order! Each spread is a visual celebration, with Jacqueline's, the creator, distinctive, gorgeous collages depicting whimsical creatures using fantastical imagery, rich colors, and dynamic characters.

SYNOPSIS: As he searches for a quiet, safe place to sleep, Patchwork encounters a host of other animals looking for their own safe and restful places–flying creatures such as birds and butterflies, wintry penguin friends, and big, wild bears.
+ Hardcover
+ For children 5-8 years old
+ Made in the USA
About Screech Owl Design

Screech Owl Design is illustrator and designer Jacqueline Schmidt who seamlessly blends the urban and natural worlds in all she creates. Her colorful patterns and signature quirk create a unique habitat where wildlife and wing chairs go hand in hand. An expert in multiple types of design such as textile, interior, web and graphic, her work has been featured in The Wall Street Journal, Vogue, Dwell, New York Magazine and countless other publications. A lifelong New Yorker, Jacqueline lives in Brooklyn with her husband, son and cats.

*Brooklyn, NY
This item ships on December 2, 2014.
Shipping:
+ Domestic: $6 USPS Ground
+ International: please contact jandm@themiaproject.com with your international shipping address for international shipping rates.
Return Policy: This item is final sale.