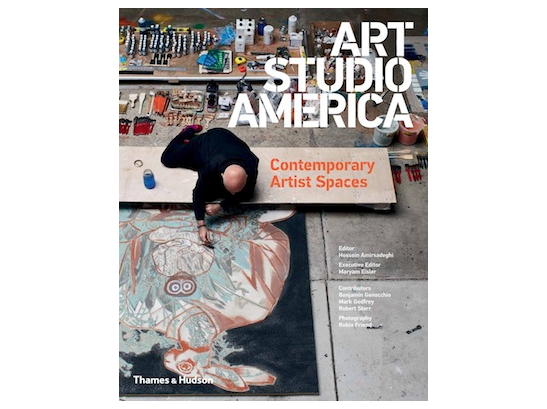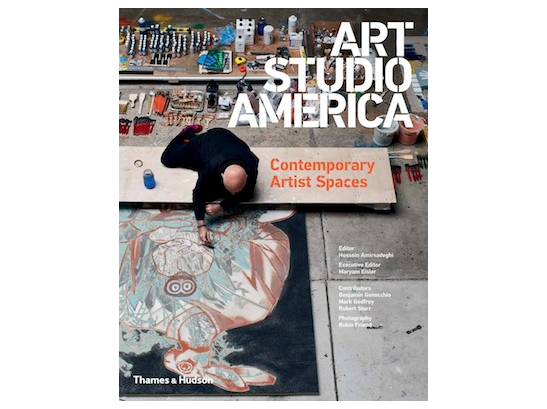 « back to the MiA library
Art Studio America
FOR: Artists, dreamers, those in need of inspiration.

For centuries, America's permutations of climate and landscape and its tantalizing suggestion of unlimited possibilities have inspired some of history's greatest minds to embark on both literal and imaginary journeys of exploration, none more so than its visual artists. Contrasting intimate visits to artists' studios with explorations of the country's sweeping landscapes of light and form that have inspired artists since the Luminists and the Hudson River School, here is a privileged look at the dreams, ideas, and thoughts of more than one hundred American artists who are active today.

From established figures such as Marina Abramović, John Baldessari, Chris Burden, Francesco Clemente Chuck Close, John Currin, Rachel Feinstein, Richard Prince, Robert Irwin, Kiki Smith, Bill Viola, and Lawrence Weiner to members of the new guard, including Diana Al-Hadid, Tauba Auerbach, Mark Bradford, Theaster Gates, Rashid Johnson, and Sterling Ruby, this profusely and beautifully illustrated journey through artists' studios provides an unprecedented look into the workings of one of the world's largest artistic communities.

The book includes essays by Robert Storr, Mark Godfrey, and Ben Genocchio. 597 illustrations
+ 600 pages
+ Dimensions: 13" x 10.2" x 2"
*Clicking on the above button will open a new browser and direct you to amazon.com to complete your purchase. Don't worry, we'll still be here when you're done.
About Hossein Amirsadeghi

Art Studio America: Contemporary Artist Spaces by Hossein Amirsadeghi is The MiA Project Amazon book pick.
Clicking on the "Purchase on Amazon" button above will open this product page in a new browser so that you can proceed with your purchase. By purchasing this product on Amazon, you agree to all Terms & Conditions as provided by amazon.com. The return policy can be found on the purchased product page of Amazon.com.