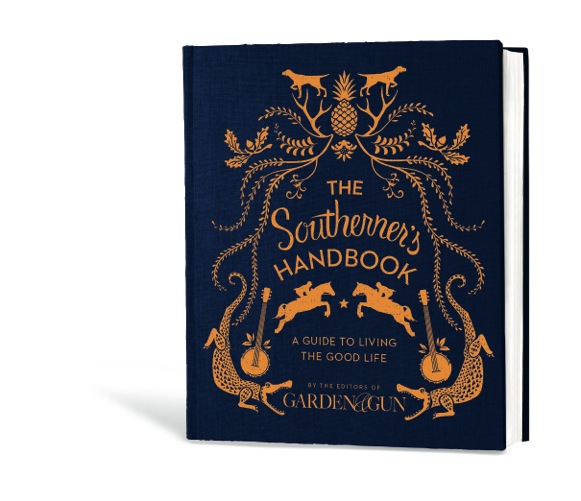 « back to the MiA library
The Southerner's Handbook: A Guide to Living the Good Life
by Editors of Garden & Gun
FOR: Foodies, Drinkers, Southerners, anyone.

Whether you live below the Mason Dixon Line or just wish you did, The Southerner's Handbook is your guide to living the good life. Curated by the editors of the award-winning Garden & Gun magazine, this compilation of more than 100 instructional and narrative essays offers a comprehensive tutorial to modern-day life in the South.

From Food and Drink to Sporting & Adventure; Home & Garden to Style, Arts & Culture, you'll discover essential skills and unique insight from some of the South's finest writers, chefs, and craftsmen—including the secret to perfect biscuits, how to wear seersucker, and to the right way to fall off of a horse. You'll also find: Roy Blount Jr. on telling a great story; Julia Reed on the secrets of throwing a great party; Jonathan Miles on drinking like a Southerner; Jack Hitt on the beauty of cooking a whole hog; John T Edge on why Southern food matters; and much more.

As flavorful, authentic, and irresistible as the land and the people who inspire it, The Southerner's Handbook is the ultimate guide to being a Southerner (no matter where you live).
+ 304 pages
+ Dimensions: 8.1" x 6.8" x 1"
*Clicking on the above button will open a new browser and direct you to amazon.com to complete your purchase. Don't worry, we'll still be here when you're done.
About The Southerner's Handbook

The Southerner's Handbook: A Guide to Living the Good Life by the Editors of Garden & Gun is The MiA Project Amazon book pick.
Clicking on the "Purchase on Amazon" button above will open this product page in a new browser so that you can proceed with your purchase. By purchasing this product on Amazon, you agree to all Terms & Conditions as provided by amazon.com. The return policy can be found on the purchased product page of Amazon.com.